Ten Pin Alley for Windows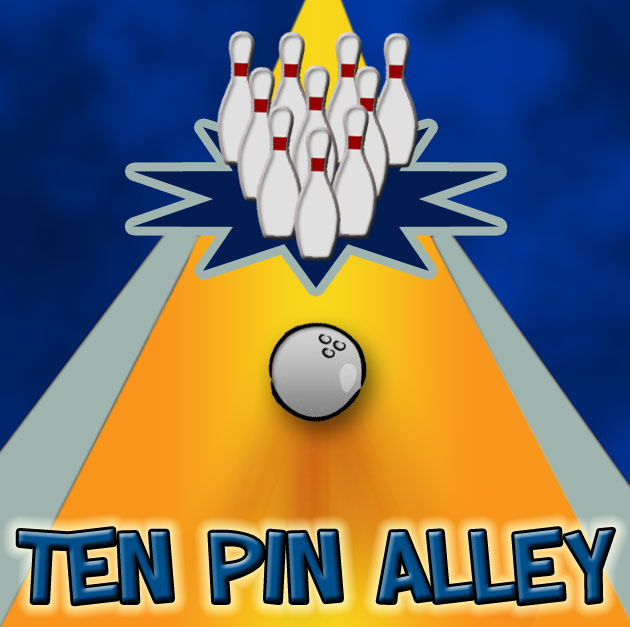 Draconis Entertainment is proud to offer Ten Pin Alley in conjunction with PCS Games.
Immerse yourself in a simulated bowling alley to play one of the world's oldest and most beloved participatory sports! At Ten Pin Alley, you will be competing against friends and family or playing solo as the not-so-world-renound Bo Linball gives the play-by-play…among other things.
The sounds of strikes, spares, cheers, elation and frustration surround you as lucky and unlucky bowlers alike vie for that third strike to boast about the turkey they got, or that fabled perfect 300 game. Music plays from the overhead speakers and as you lace up your bowling shoes someone a few lanes away drops his ball on his foot and yelps in pain. Is this really a computer game? Or, are you actually being transported through the space-time continuum to Ten Pin Alley?!
Ten Pin Alley is an updated version of PCS Games's Ten Pin game, which was originally developed under the DOS operating system.
This Windows version is self-voicing, so no screen reading software is required to play it. It features rich, authenic bowling alley ambiance and sound effects, an often sarcastic play-by-play announcer, and realistic bowling physics.
Solo or multi-player games to allow groups of friends or family to gather around your computer for an exciting, competetive bowling experience.
Authentic bowling and bowling alley ambiance sound effects.
A play-by-play announcer, the sometimes sarcastic but always entertaining Bo Linball!
Creation and management of players' records.
Two different Play Methods: Aiming Only, or Aiming and Swinging.
Five Skill Levels of increasing difficulty for each Play Method.
Automatic calculation of your average on each Play Method and Skill Level.
Increase your average by gaining practice and learning to use advanced features like Hooking.
And much more!
What's New in Version 1.2.0
Support for Windows Vista
What's New in Version 1.1.0
Altered commentary from Bo Linball.
Revamped manual in HTML for ease of use.
Minimum System Requirements
Note: Windows XP users, please see this Knowledge Base article regarding running Ten Pin Alley on Windows XP.
Windows XP or later
1.9GHz CPU
1GB RAM
Sound card/device
DirectX 8