ESP Pinball Xtreme for Windows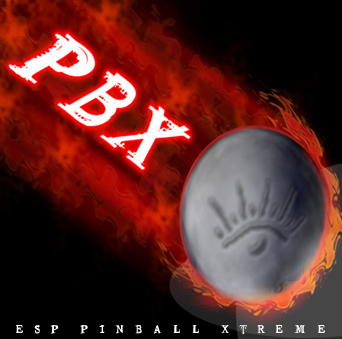 Greetings pinball fanatics! Welcome to the awesome sequel to ESP Pinball Classic—ESP Pinball Xtreme! This title promises to deliver adrenaline-pumping, hyper-cool pinball like you've never experienced before! Built on the ESP Pinball second generation audio engine, the sequel to one of accessible gamers' favorites promises to deliver endless fun for all ages young and old alike!
While pinball tables themselves have wildly varied themes, the object remains the same—score mega points by propelling a steel ball around an electronic and mechanical obstacle course, bouncing it off bumpers, flippers, targets, switches, and gizmos at blazing speeds! Each theme has it's own obstacles and objectives, sound effects and ambience, and scoring system. ESP Pinball Xtreme comes with six all-new completely different themed tables including Alien Invasion, Home Run, Merlin's Laboratory, Pinball Extreme, Sudwerks, and Topgun.
ESP Pinball Xtreme starts with the best features of the original game and sports a cool brand-new interface, a whole slew of new high-quality sound effects, innovative table designs, and much more!
Six Brand-New Interactively Themed Tables
Great Ambient Sound Effects!
Two Modes of Play: Classic and Accessible
Two difficulty levels: Normal and Insane
Fast-Action Game Play
Several New Table Gadgets & Gizmos
Cool Music For Each Table!
Capability to accept Expansion Packs from Draconis Entertainment.
And much more!
What's New in Version 1.3.0
Support for Windows Vista
What's New in Version 1.2.6
Minor bug fixes in the demo and registration systems.
What's New in Version 1.2.0
Support for the new Draconis Score Server has been implemented.
What's New in Version 1.1.2
Spell switches scan more quickly.
Game ends properly if you attain a score higher than 2,000,000,000 points.
Revamped manual in HTML for ease of use.
Score submission to the online score server has been disabled while we revamp to a more robust system.
Minimum System Requirements
Windows XP or later
1.9GHz CPU
1GB RAM
Sound card/device
DirectX 8