SilverDollar for Windows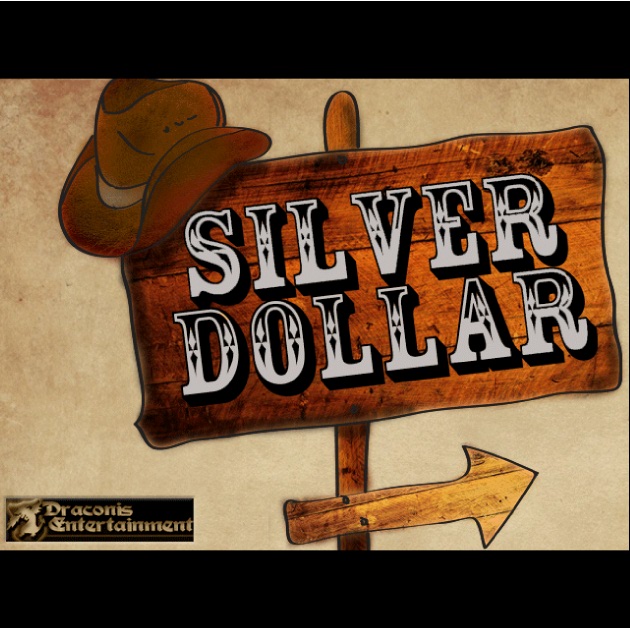 Developed with the Next-Gen Draconis Game Engine
Howdy partner, and welcome to the Silver Dollar Saloon!
Draconis Entertainment revisits the popular saloon of the old west featured in many of its audio games for the blind and visually impaired with a new mini title!
Primarily intended for the blind and visually impaired, SilverDollar offers three mini games that serve as both a great introduction to audio games for new players, and addictive fun for experienced ones. SilverDollar has no visual element. Use your fingers, ears, and wits to engage in some western fun.
So put on your 10 gallon hat, partner, and get into a little trouble at the old west's premier watering hole for outlaws and gunslingers alike.
Start a brawl with the Silver Dollar's resident tough guy.
Prove yourself a gunslinger by testing your shooting skills, blasting flying crockery out of the air.
Spend a little time at the one-armed bandit.
Features many favorite characters from previous Draconis titles, including Old Man Stanley.
Audio hints to help newcomers navigate the game menus with their ears.
In app instructions for all the mini games.
What's New in Version 1.0.0.1 (Windows only)
Solved an issue that prevented the application from launching on some 64-bit Windows systems.
Minimum System Requirements
Windows XP or later
1.9GHz CPU
1GB RAM
Sound card/device