Monkey Business for Windows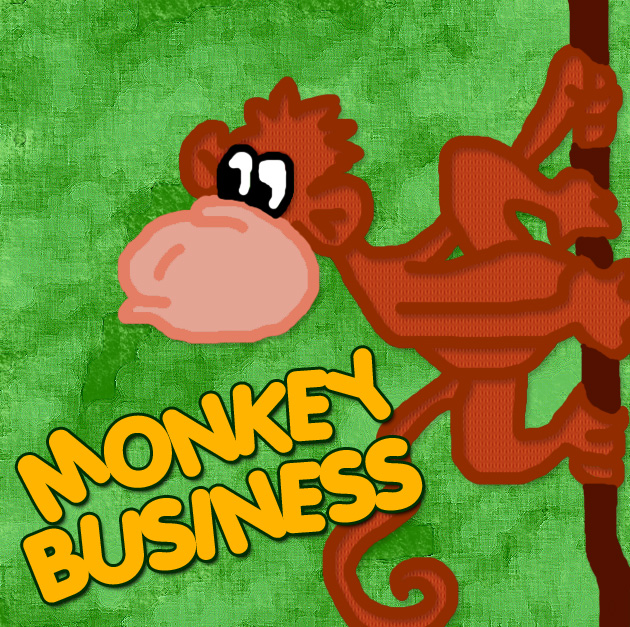 Get ready for an outrageously fun action game in this first-person adventure against the evil Dr. Wobble! As a net-for-hire by a scientist whose teleportation invention and plans have been stolen by Dr. Wobble, you must catch a fleeting group of monkeys across ten levels of arcade-style insanity!
Dr. Wobble has broken into your boss' laboratory in the middle of the night and stolen the teleportation device he's invented. But, that's not all.. Dr. Wobble's also spiked the monkeys' water supply that are used for the teleportation tests with a drug that has made them extremely smart and mischievous.
Not only that, but the monkeys have gotten loose and stolen pieces of the teleporters! Now, it's up to you to catch the monkeys, retrieve the parts of the teleporters, and put a stop to Dr. Wobble!
Run, jump, swim, crouch, and climb through ten different level locations with fun and challenging obstacles
Puzzles to solve
Missions to accomplish
Great Ambient Sound Effects
Player Freedom of Movement
Bonus Level
Intuitive, Innovative, and Fast-Action Game Play
Cool Music
And more!
Chase monkeys and avoid obstacles in real-time through a lush jungle! Explore the dark torch lit runes of an ancient Aztec temple, avoiding perilous traps and wild animals! Strap on yer six-shooters for a spell in the ol' west for slots, suds, and a chance to take down the town's bad boy! Take a stroll along a sandy beach, avoid crabs and cannonballs, and watch your step on a creaky bridge! And, much, much more, all in vibrant 3D sound!
What's New in Version 1.9.1
Support for Windows Vista
Demo mode implemented
Manual revised to reflect changes
What's New in Version 1.8.12
New and enhanced audio on multiple levels.
New obstacles.
Many minor bug fixes.
New, fully self-voicing registration dialog.
Revamped manual in HTML for ease of use.
In previous versions, the game could sometimes become sluggish after extended play. This has been corrected.
Minimum System Requirements
Windows XP or later
1.9GHz CPU
1GB RAM
Sound card/device
DirectX 8