AlienOutback for Windows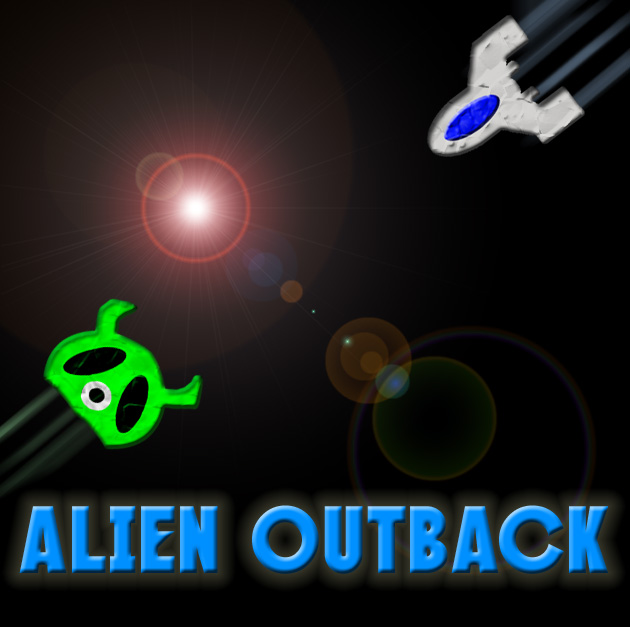 Busha Bob was settling back having a Foster's with Duncan after a safari adventure when all of a sudden there was a commotion out by the billabongs. Crikey, Jolly rancher! It looks like the outback's been invaded by alien vermin! They can take our women and they can take our beer, but they won't be taking our bloody sheep! Throw on your waders and drop your feet into Busha Bob's universe as he takes on alien invaders from out of this world to help save the outback!
A new twist on alien invasion arcade classics with that signature Draconis flair!
Over 50 levels of out of this world, arcade-style shoot 'em up fun!
Multiple types of attacking alien ships which descend in different ways and present a variety of challenges.
Bonus power-up items such as nukes, missiles, vaporizers, shields, and more!
Dozens of way cool, high-quality sound effects!
Extra bonus levels!
…and more!
What's New in Version 2.1.4
Support for the new Draconis Score Server has been implemented.
Variety of minor bug fixes.
What's New in Version 2.0.4
Registration problems were being encountered under certain circumstances. This has been corrected.
Variety of minor bug fixes that minimally impacted game play.
What's New in Version 2.0.2
Improved and complete joystick and game controller support, including on all bonus levels.
Many minor bug fixes.
New, fully self-voicing registration dialog.
Revamped manual in HTML for ease of use.
In previous versions, the menu system could sometimes become sluggish. This has been corrected.
Score submission to the online score server has been disabled while we revamp to a more robust system.
Minimum System Requirements
Windows XP or later
1.9GHz CPU
1GB RAM
Sound card/device
DirectX 8